Adaptable, ultra-strong folding ramp designed for domestic, commercial and local authority use.
The folding Portaramp Portable Ramp is a lightweight, ultra-durable, portable premium disability access ramp, ideal for providing access to those with limited mobility in multiple areas, including local council and social services, high street retailers, pubs, restaurants, coffee shops, hotels, homes, modular buildings and more.
Effective and durable
Like all Portaramp premium portable ramps, the folding Portable Ramp is made from strong but lightweight aluminium, making it an effective alternative to permanent ramps. The ramp can be deployed quickly when required, making any business or building Equality Act (DDA) compliant in an instant. The folding design and in-built handle make storage simple and easy when the ramp is not needed.
The Portable Folding Wheelchair Ramp is available in standard lengths between 500mm to 2500mm, or we can manufacture to your specific needs. It's also available in a non-folding design as the Flat Panel Portable Wheelchair Ramp.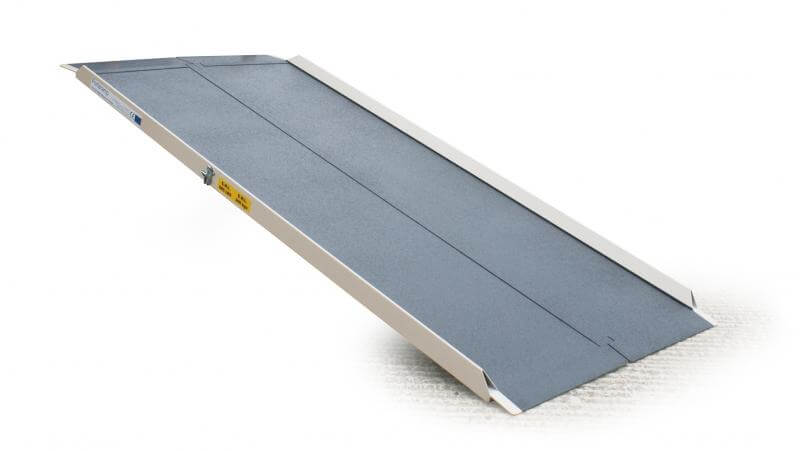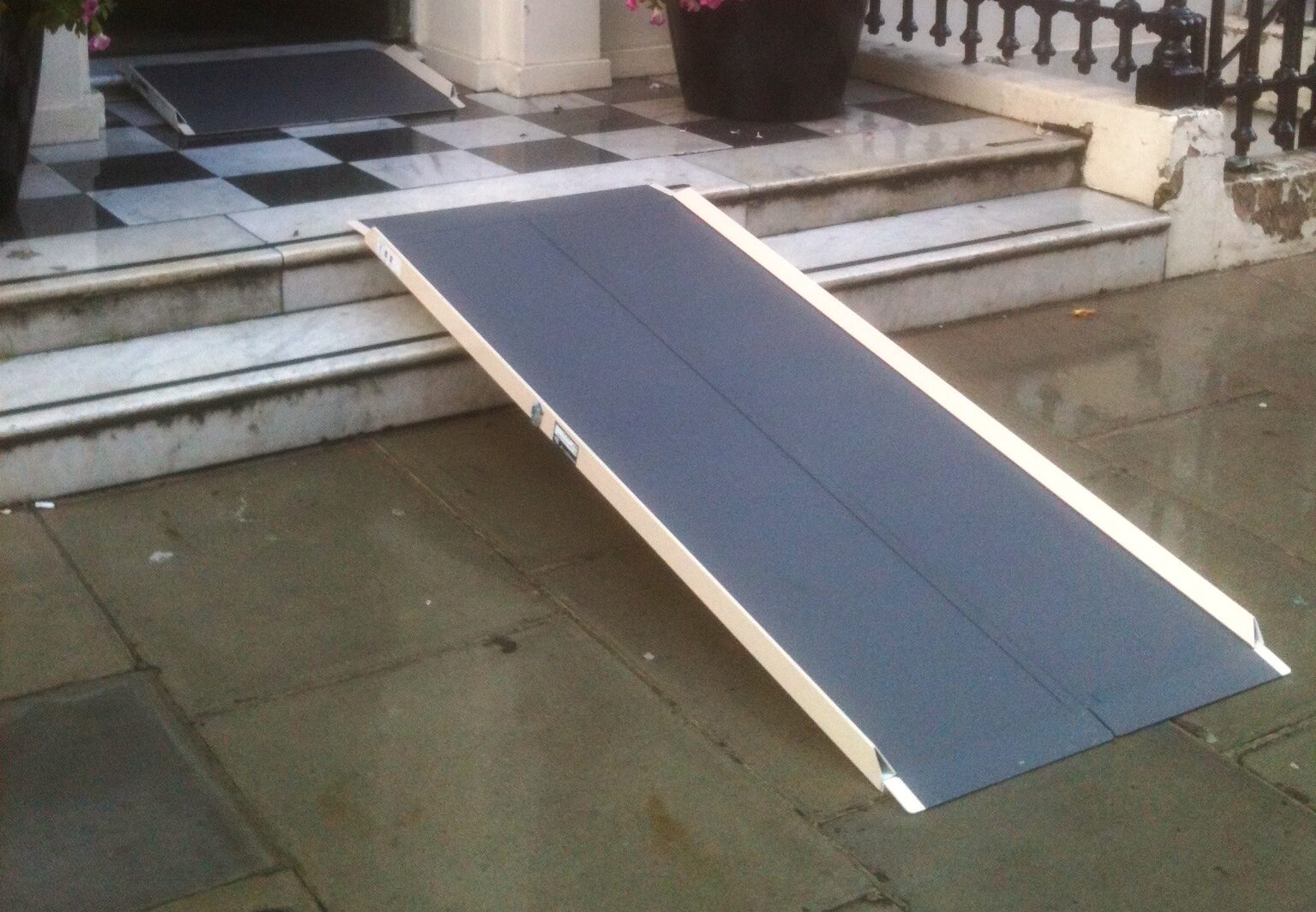 Safe and compliant ramp access
A perfect alternative to permanent fixed ramps, the folding Portable Ramp is designed to provide non-permanent wheelchair and scooter access for both users and carers. The slip-resistant surface and quality paint finish ensure total safety and full compliance to Equality Act legislation.
The Portable Folding Wheelchair Ramp is the perfect solution for:
Providing access to commercial premises including shops, pubs, restaurants and more

Local council and social services community equipment providers

Raised event marquees

Those looking for a premium domestic ramp solution

Making older doorways and fire escapes compliant

Providing access to modular buildings

And much more
Portable Building Ramp Key Features
Fully compliant
Folding design and handle for ease of use and storage

Non-slip design for safety
Durable, premium construction
| Model | Length | Width | Weight | SWL |
| --- | --- | --- | --- | --- |
| 24PHR | 610mm | 760mm | 3.5kgs | 300kgs |
| 36PHR | 915mm | 760mm | 6kgs | 300kgs |
| 46PHR | 1170mm | 760mm | 8kgs | 300kgs |
| 54PHR | 1370mm | 760mm | 9.1kgs | 300kgs |
| 60PHR | 1525mm | 760mm | 10kgs | 300kgs |
| 66PHR | 1680mm | 760mm | 11kgs | 300kgs |
| 72PHR | 1830mm | 760mm | 12.5kgs | 300kgs |
| 78PHR | 1980mm | 760mm | 14.5kgs | 300kgs |
| 84PHR | 2135mm | 760mm | 15.2kgs | 300kgs |
| 102PHR | 2590mm | 760mm | 19kgs | 300kgs |